Why Study Veganism?
The Vegan diet is complex in nature and purpose. Its overwhelming list of restrictions often presents an intimidating barrier to many individuals discovering plant-based diets. For many traditional omnivores, converting to an entirely plant-based diet seems completely unattainable because of unrealistic perceptions of the variety of Vegan substitutes. Additionally, the factors that motivate Vegans to commit to such restrictive diets are not well documented or explicitly described. As a result, Veganism's positive impact on the environment and one's physical health is largely undervalued or overlooked by the general public.
It would follow that equipped with a collection of relevant and insightful information about plant-based diets, one might better make informed decisions about the proportions of animal products and plant-based foods in their diets.
Below we begin by exploring the impact of the Vegan diet on our environment. We go on to explore the nutritional benefits and drawbacks of the diet, touching on available substitutes and possible resulting deficiencies.
Environmental Impact
At a time when environmental concerns are increasingly commanding the stage during global discussions, we as humans have a duty to recognize waste and inefficiencies in our products and processes to help make our world safer for future generations. In determining what sacrifices can be made in your life to help decrease negative environmental impact, a great place to start is your diet. 59% of Vegans attribute their motivation for converting to a plant-based diet to environmental reasons.
The agricultural food system's environmental impacts are commonly measured by three indexes: The Carbon Footprint, The Water Footprint, and the Ecological (land use) Footprint. Each index is higher for animal-based foods compared to plant foods.
Below we explore how a Vegan diet can reduce each of these three indexes.
Nutritional Impact
The Vegan Diet
Off Limits Alert!
Veganism requires dietary restrictions of all animal products. Meat, fish, dairy, eggs, and gelatin are off limits.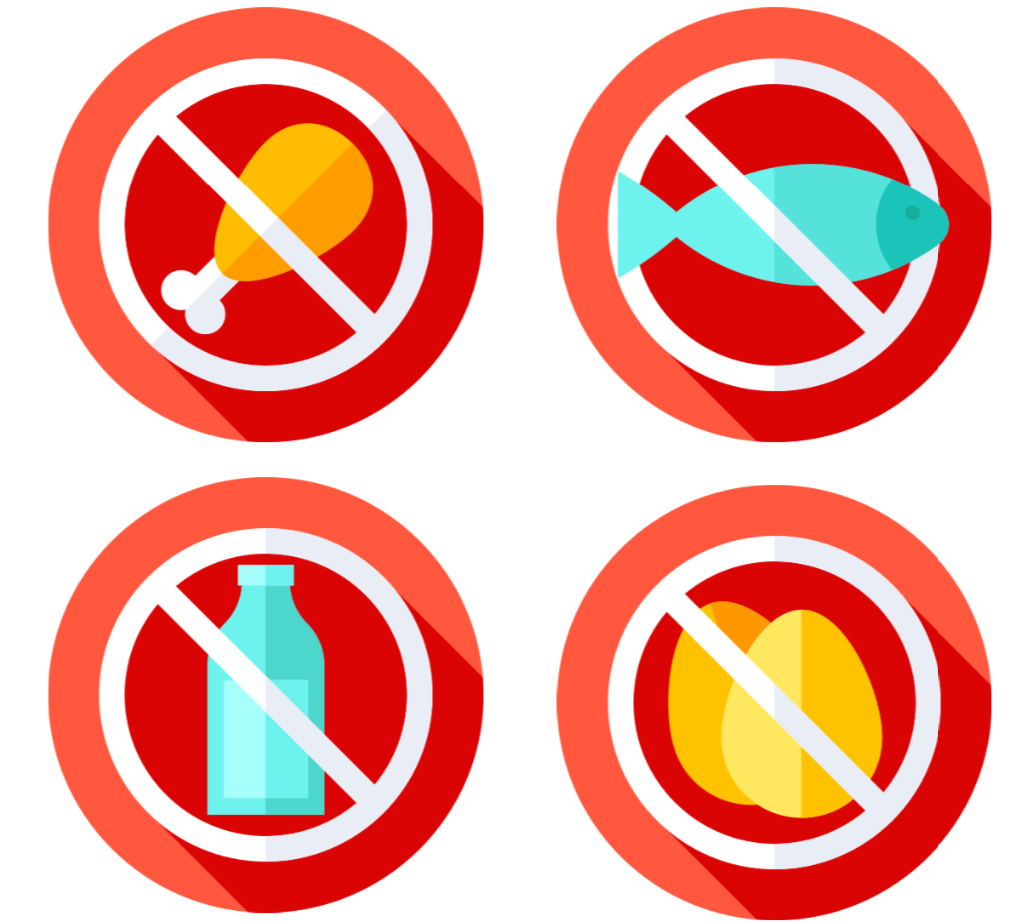 The Vegan diet is entirely plant-based. Vegans do not consume animal products of any kind. This means common foods like burgers, salmon, cheese, milk, and eggs cannot be eaten on a Vegan diet. There are some foods like fresh pasta, which contain eggs, and gelatin that people often forget actually contain animal products. One controversial Vegan item is honey, which is still highly debated within the Vegan community about whether it should be restricted or allowed.
The Vegan Food Pyramid
While animal products make up a large portion of the traditional food pyramid, there are many Vegan alternatives for these restricted foods to help complete the food pyramid.
Building a Vegan diet can be easy when guided by a dietary structure like a food pyramid. Below, you can watch how a Vegan food pyramid can be constructed from an Omnivore food pyramid by detecting animal products, eliminating those restricted foods, and substituting those foods with Vegan alternatives.
Make the Switch!
Follow the steps below to see how Vegan diets differ from Omnivore diets and how to build your own Vegan food pyramid.
Nutrition Deficiencies
The Vegan diet is one of the most restrictive diets popular today. There are many nutrients which Vegans become deficient as a result of their dietary restrictions and the substitutes they choose to eat instead.
Below, the eight most commonly under-consumed nutrients are compared between Vegans and non-Vegans.
Note:
Daily recommended intake (DRI) is used as the benchmark for meeting nutrient goals.
DRI values are based on a 2,000 calorie diet.
Percent of Individuals Who Met DRI of Each Nutrient
The Odd Nutrient Out: Vitamin B12
Cells Without B12
Cells With B12
Vitamin B12 is slightly different than the other nutrients shown above—it cannot be found naturally in a plant-based diet. For vegans, sources of Vitamin B12 must be found fortified vegetables or B12 supplements.
Often Vegans choose to go without Vitamin B12 or purchase B12 supplements. Although not widely discussed, Vitamin B12 is a crucial nutrient that helps with DNA creation, blood cell health, and cell reproduction.
Because B12 assists in the conversion of food to energy, without B12 you and your cells will feel tired and slow.
Explore Your DRI Targets
There are a number of highly nutritious Vegan foods which, if eaten in the right proportions, offer a sufficient amount of these 8 commonly-deficient nutrients.
Try for yourself! Choose a nutrient-rich food from the list below and try to reach 100 percent of your daily recommended value (DRI) for each of the 8 nutrients.
Food Counts
Vegan food bank
Aggregate DRI
Acknowledgements
Thanks for reading and eat more plants!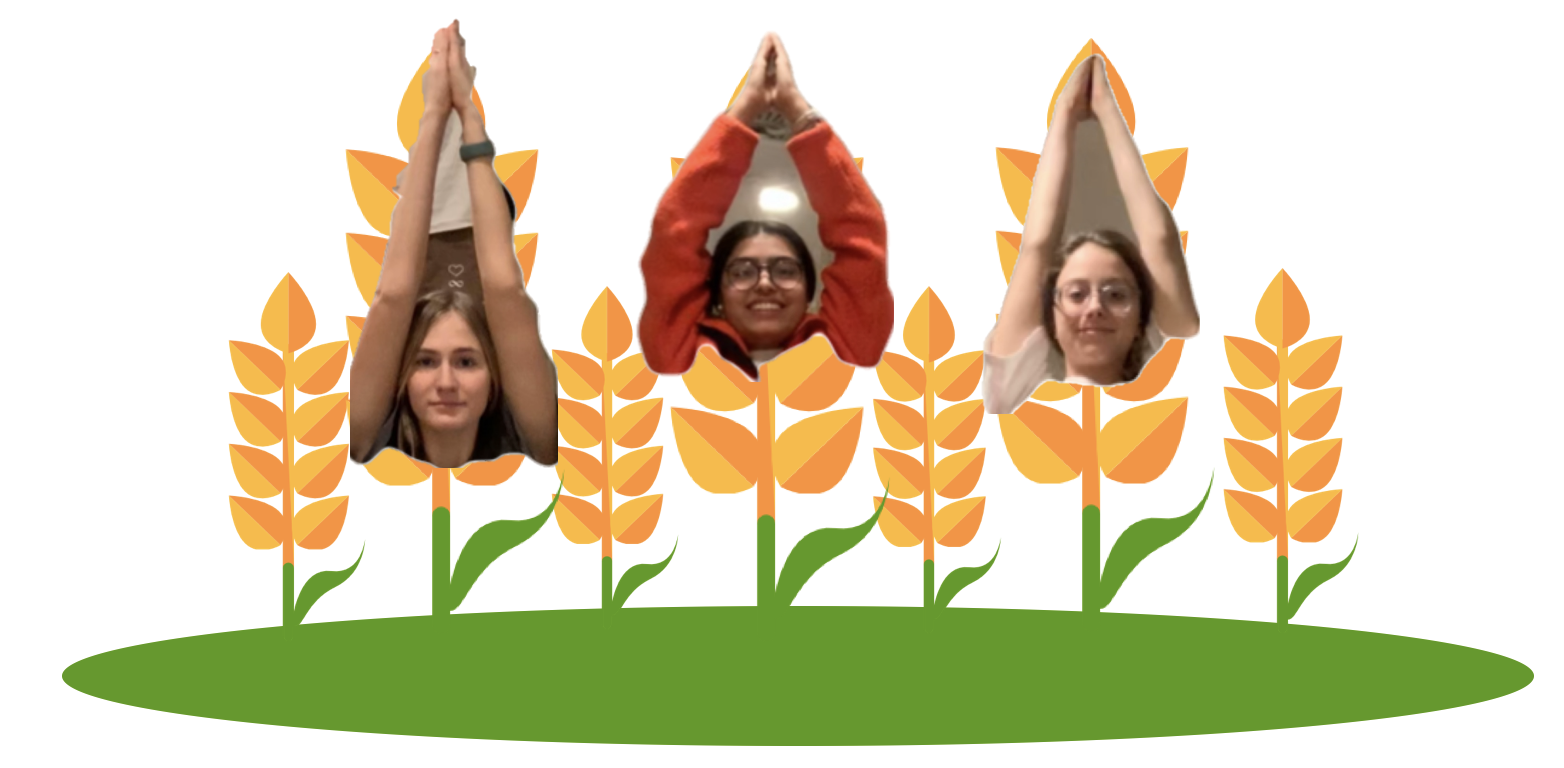 Patrice, Pravika, Ava